Letzimple natural hair products
Give your natural hair the care it deserves with Letzimple. All our products are made from natural ingredients designed to truly nourish your hair.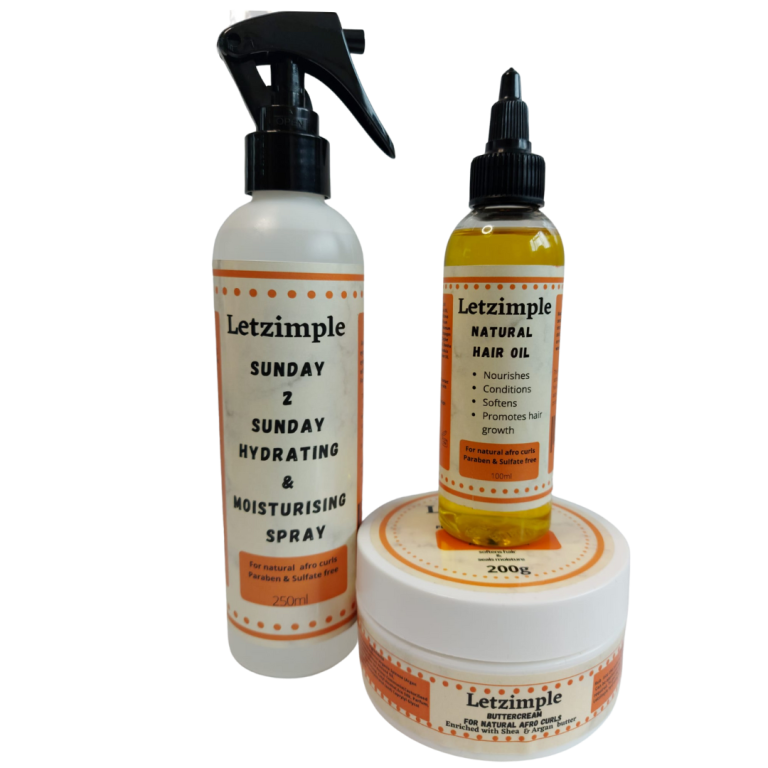 Free delivery for

all orders above £50
Applicable to UK orders only at the moment.
I used the letzimple spray and it really made my hair soft. Happy customer. I highly recommend the products.
Definitely great products and service. I received my order fairly quickly.
After using Letzimple and protective style in twist I found that my daughter's hair had less breakage.