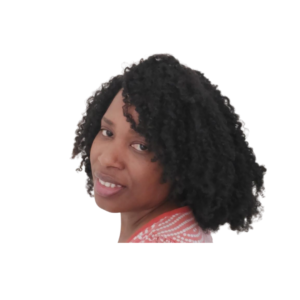 Hi, I am Lucianna the founder of Letzimple ltd. My journey begun when I decided to grow my natural hair after using hair relaxers for a few years.
It was a struggle to manage and find the right affordable products, furthermore the ingredient list was so long and complicated I couldn't make much sense of it all.
My hair was constantly dry particularly in the morning and I did not know how to style it or how to combat the dryness. I started reading more about natural hair and how to maintain it. There was so much information out there and it left me a bit overwhelmed. I was not sure where to start so I decided to compile all the information and created a hair care regime that worked for me.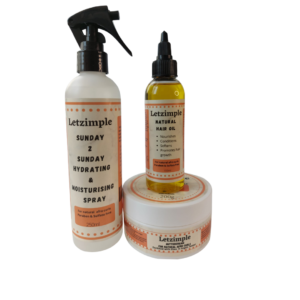 After a few months I observed great improvement and started to enjoy my natural afro hair and felt more confident with my natural look.  My hair has grown tremendously and I no longer struggle with dryness and it is now so easy to manage.
With this in mind, I thought I could help other people who maybe struggling to maintain their hair. This inspired me to launch Letzimple with a range of products that would nourish, repair, and maintain healthy natural hair
Secondly good products can be costly, so I wanted to introduce a quality, simple and affordable range of products which the everyday person can afford.
I did not want to just introduce a product range but to also provide customers with practical ways to care and maintain their hair by sharing my hair regime and care tips on social media platforms.
Letzimple products are made from natural ingredients which is designed to nourish your hair without compromising it in any way.
We do not use fillers such as silicone or paraffin, we seek to use pure plant base ingredients or vegetable oils.
Letzimple products are designed to help you embrace the natural you with confidence and style.